City Rooms: Level 12, 183 Macquarie St, Sydney 2000
Mater Clinic Rooms: Suite 1.05, Rocklands Rd, North Sydney 2060
Skype: for out of Sydney patients.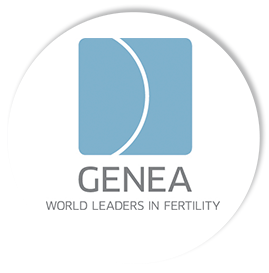 GENEA: Formerly called Sydney IVF, Genea is an Australian IVF group with international recognition for its innovations and success rates. Over 600 IVF units around the world employ scientific materials and methods developed by Genea. IVF procedures take place at Genea's main base which is at 321 Kent Street, Sydney CBD. IVF monitoring can be done at a number of locations thoughout Sydney and NSW under the care of David Shelley Jones. For all initial appointments: call 9221 2904.
MATER HOSPITAL: This hospital, situated in North Sydney, is just several minutes drive from the Sydney Harbour Bridge. It is run together with St Vincent's and has one of the largest private obstetric and gynaecology units in the Southern Hemisphere. There is excellent support from experienced and caring midwives. Consultations take place at The Mater Clinic which is attached to the hospital.